Our Lakes
Lake A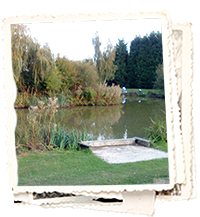 This is the clubs first lake and it is very popular with the experienced angler.
Established over 25 years the lake has approximately 18 swims, including 2 concrete swims.
It has an island in the centre making a nice feature with reeds and bullrushes surrounding it.
Stocked with variety of fish including Mirror, Common & Crucian Carp, Bream, Perch, Tench, Gudgeon, Roach and Rudd.
Situated close to the Pavilion and car park.
Sorry NO night fishing on this lake.
---
Lake B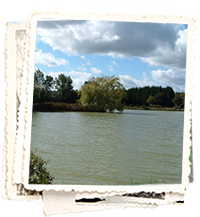 The largest of the 3 lakes. It has approximately 35 swims, 2 concrete swims, an island and with a causeway linked to lake C.
It is situated North-East of the venue and away from the roadside making it a peaceful place to fish.
The lake is also used for corporate competition's for small businesses and other fishing venue's throughout the autumn/winter months.
Stocked with Mirror, Common & Crucian carp, Bream, Perch, Tench, Gudgeon, Roach, Rudd, Chub and Ide.
Night fishing is very popular on this lake and with added electrical points available for safety lights.
Be advised to book in advance to secure your place.
---
Lake C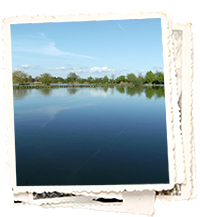 This lake has approximately 35 swims including 2 concrete swims with electrical points for night fishing.
With trees surrounding the lake for shelter, and conifers dividing the car park, toilets and clubroom.
The causeway is wide enough for anglers to fish with suitable swims and plantlife fully grown. It is an ideal spot to fish especially in the rainy seasons as the ground seems to not get muddy.
Lake is stocked with Mirror, Common and Crucian carp, Bream, Roach, Tench, Perch, Gudgeon, Rudd, Chub and Ide.
Night fishing is popular on this lake so pre-booking is advisable.

Pittlands Lakes
Members club
If you are thinking about joining a members club why not visit us first and see what you could be enjoying!
The club always aims to improve the fishery for all types of anglers, from the beginners to the experienced, juniors to seniors and access for the disabled angler.
Contact Pittlands Lakes
---
Address:
Pittlands Lakes Angling Club
Churn Lane
Horsmonden
Kent
TN12 8HL
Telephone:
07716065900
Email